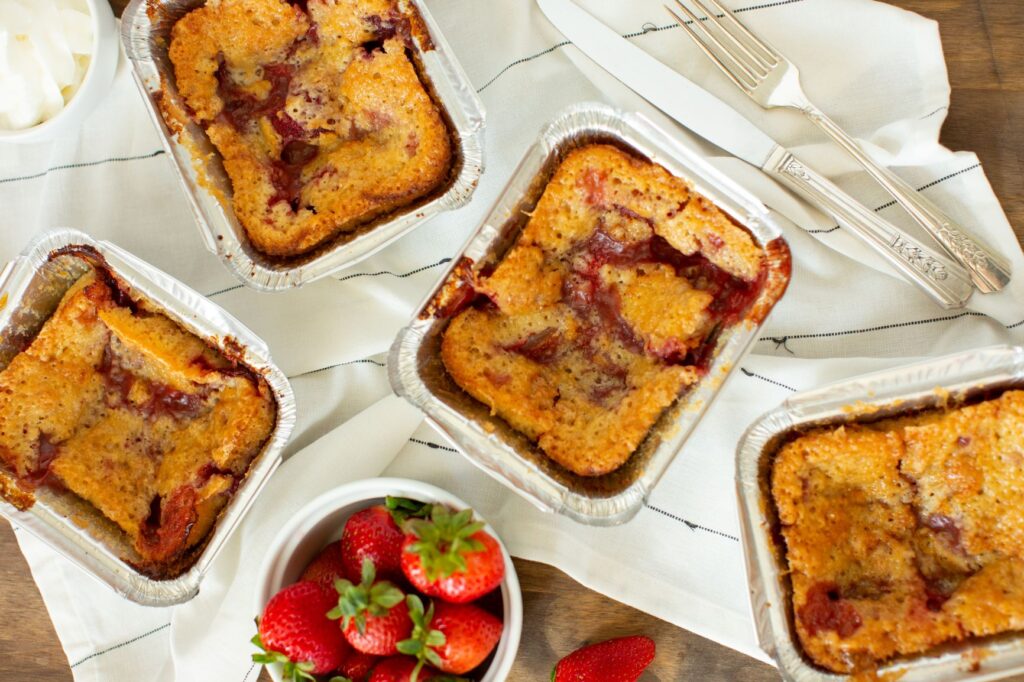 Jump to Recipe
It has been a year since this whole mess started. By "mess," of course I mean the Pandemic, and it is not over yet. Hopefully the worst is past and sometime in 2021 our lives will become a little more like they were before March 2020.
Last Spring in midst of social distancing, our family took a ride to a local strawberry farm for some "distanced picking." The weather was cool that morning, the berries were plentiful and perfectly ripened. We each took our picking bucket to the field and within minutes had strawberries piled high. I think some of the most beautiful of God's creations are the fruits and vegetables provided for us, and these strawberries were no exception. They were gorgeous and I was grateful to have a full bucket of tasty little red miracles.
We shared some of the delectable fruit with friends and the rest we took home. After washing and cleaning the berries, I decided to make some individual sized Strawberry Cobblers.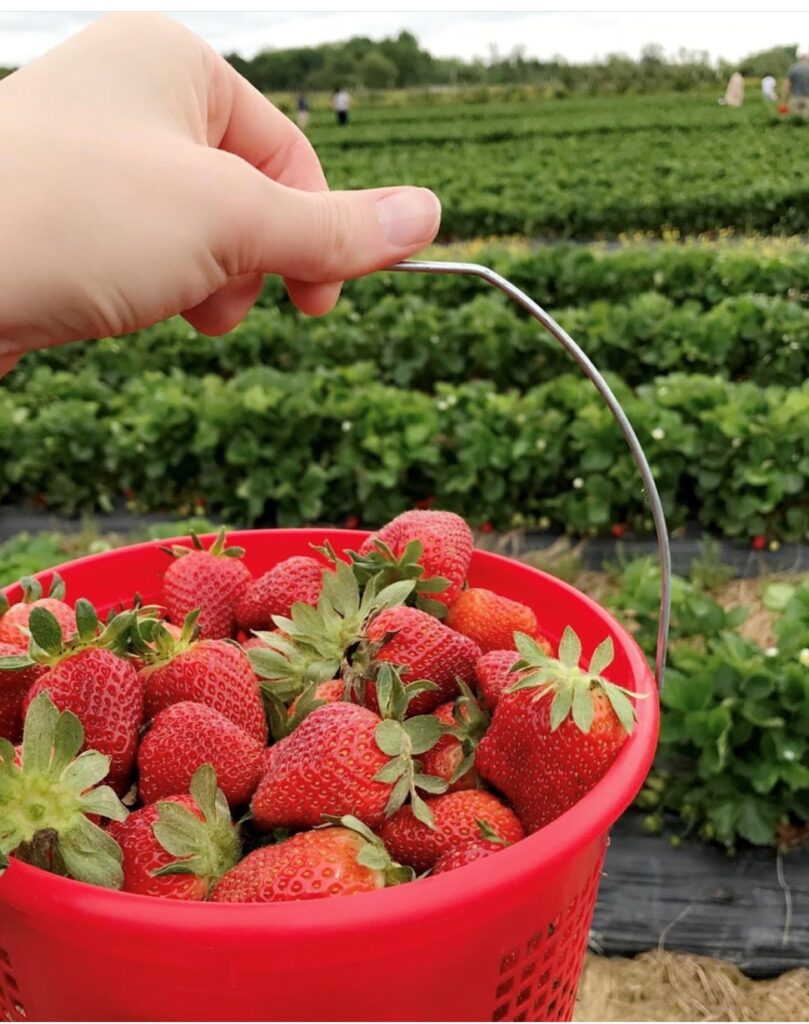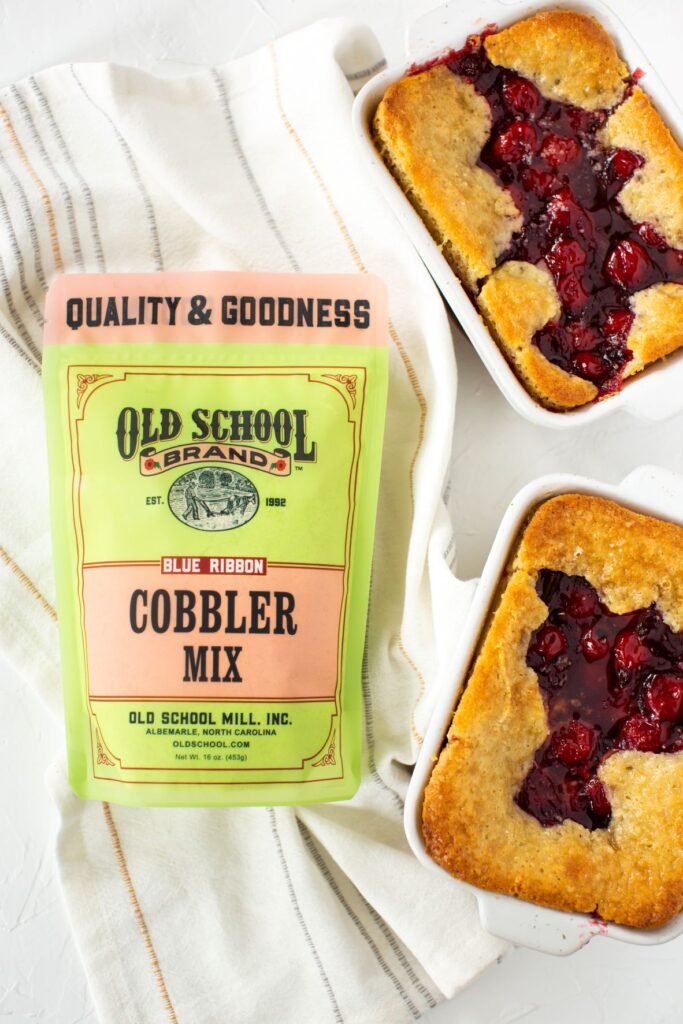 Cobbler Mix, 16oz
Easy to prepare, use your favorite fruit for a quick and tasty cobbler!
$6.99
Instructions:  Wash and cap 1 quart of strawberries.  Depending upon size of the berries, cut them in half or quarters.  Toss in 1 cup sugar.  Set aside.  Preheat oven to 325O (F).   I used four 3"x5" foil baking pans, but a 9" x 13" pan also works. Cut one stick (1/2 cup) butter (or margarine) into slices and distribute slices in bottom of the pans. Place pans in preheating oven to melt butter.  After about 5 minutes, remove pan with melted butter, tilt pan to cover bottom and sides with butter.  Separately, in mixing bowl, add one cup milk to Old School BrandTM Cobbler Mix, stir until blended.  Pour batter into baking dish on top of melted butter.  Drop sweetened strawberries by spoonsful on top of batter, over the entire cobbler.  Place on cookie sheet and bake for approximately 50 minutes, or until golden brown on top.  Note:  smaller cobblers bake about 35 minutes, or until golden brown.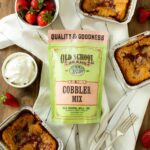 Print Recipe
Strawberry Cobbler
Servings: 12 pieces
Ingredients
1 bag Old School Brand™ Cobbler Mix
1/2 cup butter
1 cup milk
3 cups sliced strawberries sweetened
Instructions
Place stick of butter in a 9" x 13" pan.

Place pan in oven while preheating to 325°F; remove when butter is melted, tilt to let butter cover bottom and sides.

In separate bowl, mix milk with contents of package.

Pour mixture over melted butter in baking pan.

Spoon sweetened strawberries over batter.

Bake cobbler for 50-55 minutes, or until peaks of pastry are golden brown.

Serve with dollop of whipped cream or ice cream.
Notes
To make personal sized cobblers as shown in the pictures, prepare personal sized pans (souflee dish, disposable foil pans, etc.) as the directions note above with butter. Pour enough mixture to cover the pan 1/3 full. Spoon strawberries over mixture in each pan. Cook time may vary from 35-45 minutes.